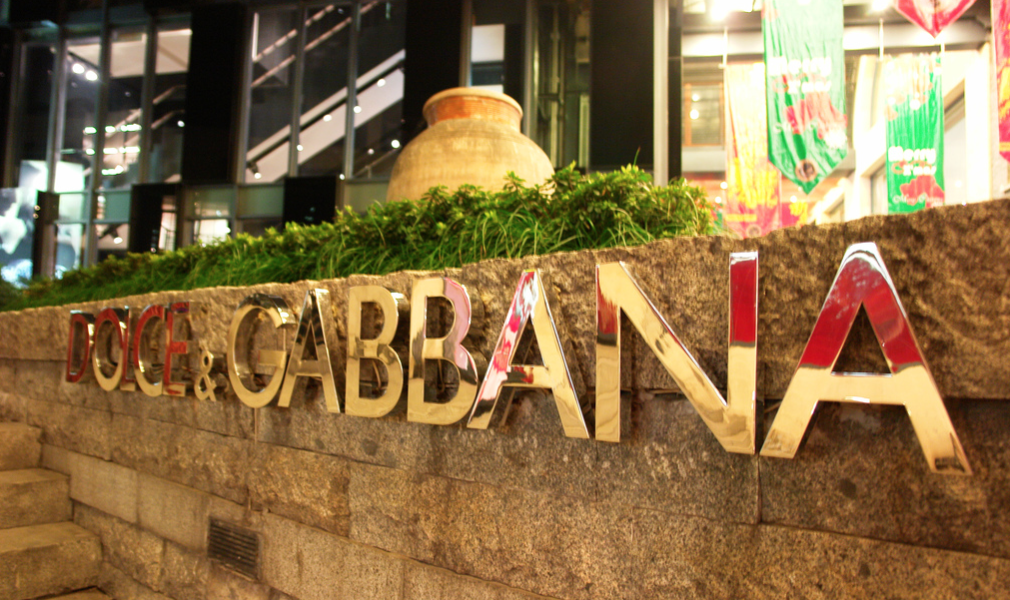 Parenthood, same-sex partnerships, and childrearing are three highly controversial topics that just about everyone has an opinion about, be it progressive and equal-minded or just the opposite.
A debate regarding same-sex couples and children was ignited earlier this month by openly gay former couple Domenico Dolce and Stefano Gabbana who in an interview spoke of the "classical" family saying "no to chemical children and a rented uterus." They also went into more detail on the concept of the "classical" Italian family, which subsequently sparked a massive reaction from people all over the internet. Iconic, openly gay performer Elton John took the lead by posting on Instagram; John called Dolce and Gabbana's comments "archaic" and "out of step with the times, just like your fashions."
The reactions were overwhelmingly in favor of John's comments with those like Ricky Martin, Victoria Beckham, and Courtney Love-Cobain blasting the Italian billionaires on Twitter. Some thought after early this week the conversation would die down, however one very big name added her voice to the campaign, a longtime fan of the brand, Madonna. Madonna didn't go so far as to join the boycott the brand, but she did Instagam a snapshot of herself from her former campaign holding a chubby-cheeked baby and shamed the designers. She wrote,
"All babies contain a soul however they come to this earth and their families. There is nothing synthetic about a soul!! So how can we dismiss IVF and surrogacy? Every soul comes to us to teach us a lesson. God has his hand in everything even technology! We are arrogant to think Man does anything on his own. As above so below! Think before you speak.,,,,,,,,,,,❤#livingforlove"
Now, campaigners are taking their anger to the brand's flagship London shop. Equal rights activists are holding placards with slogans like "homosexuality is not a crime," and other pro-equality slogans. There were a dozen police officers at the store to prevent about 50 protesters from blocking the doorways.
It's interesting to consider just how much internalized homophobia affects people, including those who, like Dolce and Gabbana, are openly gay. Their comments certainly upset a lot of prominent celebrities and activists, but at the end of the day, one almost has to feel sorry for them and their outdated ideas about family structures and parenting.
Featured Image: SimonQ錫濛譙 via Flickr CC.