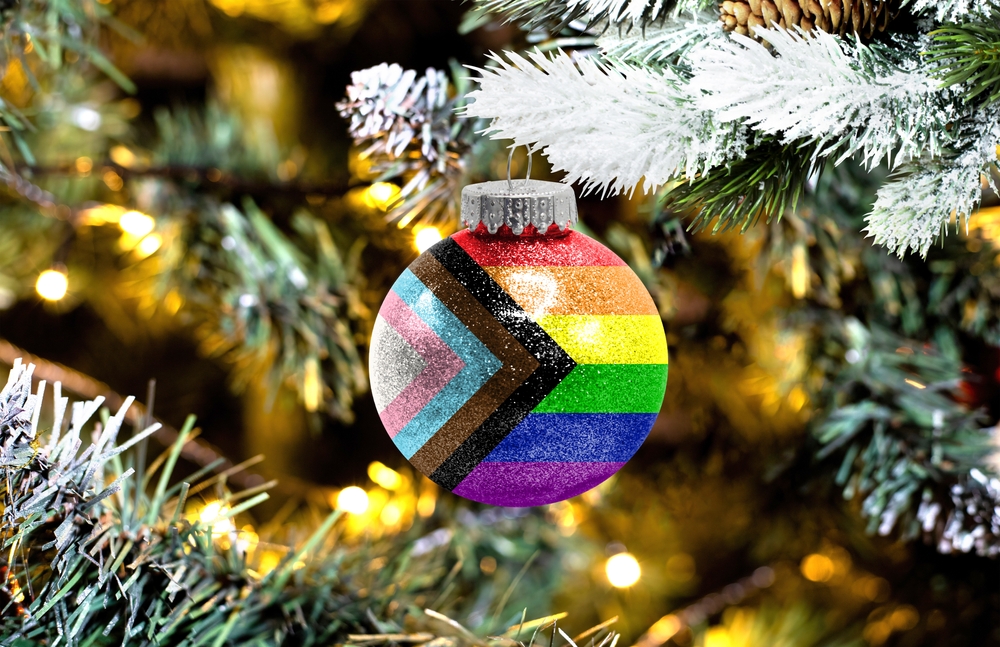 A gay men's choir celebrates the holidays in Colorado Springs, bringing back the light that the Club Q shooting quenched.
Out Loud, a gay men's choir founded in 2005, is part of a tradition of gay and lesbian choirs that goes back to the 1970s, San Francisco, and the assassination of Harvey Milk. In 17 years, it's grown from its initial seven members to nearly fifty. It's provided a safe haven for LGBTQIA people in all of southern Colorado, performing in the First Congregational Church.
All November, they've been rehearsing for their holiday concert series. It is their first concert since the pandemic made choirs and chorus an especially risky way to gather.
On November 21, a gunman terrorized local nightclub Club Q, killing five and hurting many more. Some of the members of Out Loud were present, like Rod Gilmore, baritone.
According to Gilmore, the choir is why he was able to come out of the closet at last at 55, and why he won't go back in now in the face of such violence.
"It's given me solace and a comfortable feeling that relaxes me and makes me feel like I'm a whole of something, not just a part," Gilmore said.
"Music is magical," chorus member Josh Campbell said. "We aren't talking to each other, but … we connect on an emotional level."
The three holiday concerts were sold out days early, with the small chapel packed to standing room only. A few of the singers sang with tears running down their faces, tears they also saw in the audience, but the event was joyful by and large.
"We are saying we are still here," said Marius Nielsen, a transgender man who sang from the front row. "Everyone has you, even if you falter."
The last song they sang was, fittingly, "I Heard the Bells on Christmas Day," a carol based on a poem written by a father afraid his son is lost to war.
"Then pealed the bells more loud and deep: God is not dead, nor doth he sleep. The wrong shall fail … the right prevail with peace on earth."
Photo: Shutterstock