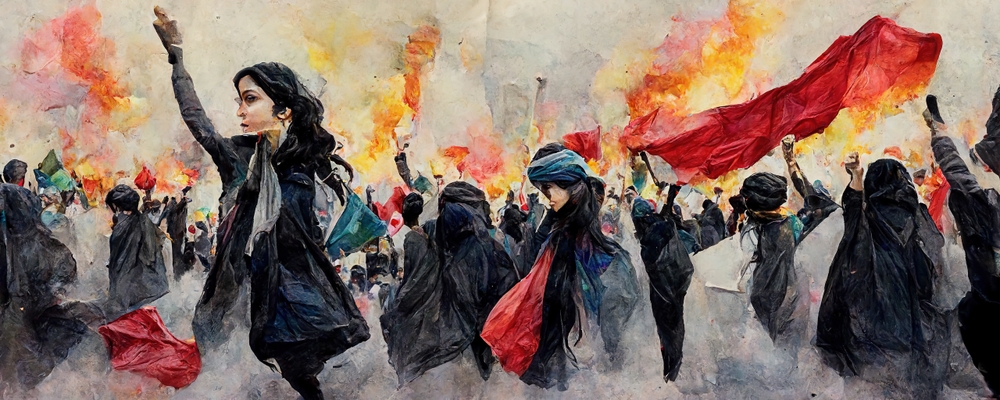 Iran lawmakers seek 'decisive' punishments for protesters, already being killed by the hundreds for gathering to demand change.
The widespread anti-government protests that began almost two months ago are a pushback against laws imposed and enforced by 'morality police,' unofficial religion-based enforcers. A young Kurdish woman, Mahsa Amini, was beaten to death while in the custody of these so-called police, for the crime of not covering her hair. Her death sparked the civil unrest that has continued since mid-September, possibly the largest show of dissent Iran has seen in years.
According to local news agency HRANA, which operates illegally on an anti-government platform, 318 protesters have been killed as of Saturday, almost 50 of them minors. They include that 38 of the 'morality police' have also been killed.
According to the state media, 46 security forces, including police, have been killed. They did not estimate or acknowledge any protester deaths, including the death of Mahsa Amini. According to the state, Amini died of a past medical condition which her parents say she never had. Her coroner's report made no mention of the fact that when her body was returned to her parents, the side of her head was caved in.
On Sunday, 227 Iran lawmakers collaborated on a statement urging the Iranian judiciary to 'deal decisively' with those involved in the unrest.
"We ask the judiciary to deal decisively with the perpetrators of these crimes and with all those who assisted in the crimes and provoked rioters," read the statement, which was released by state media.
Whatever the judiciary decides, the security forces already have been 'dealing decisively' with the demonstrators. Police opened fire on assembled crowds in the Kurdish city of Marivan, gathered after the funeral of another young woman beaten to death by 'morality police' while demonstrating. The official cause of death for this young woman, Nasrin Gharderi, was an alleged pre-existing heart condition and unspecified 'poisoning,' but many people saw the damage to her body.
Iran lawmakers have had no comment about the conduct of their morality police.
Photo: Shutterstock