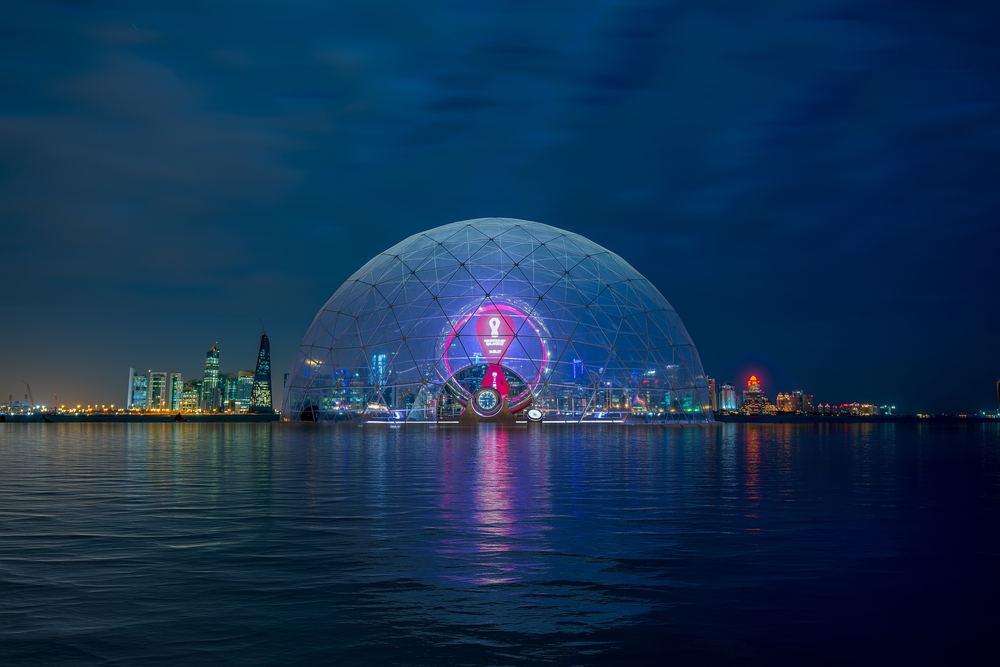 Qatar must suspend their anti-LGBT laws during the World Cup at the very least, says the head of Norwegian soccer.
Lise Klaveness is a lawyer, the president of the Norwegian Football Federation, and a former commentator for the Men's World Cup. She's also a lesbian, which while legal in Qatar (male homosexuality is not, with a potential death sentence if the participant is Muslim) has no protections.
Qatar was selected over a decade ago to host the 2022 FIFA World Cup, the most important game in soccer. Almost from the day the announcement went public, the issue of Qatar's view on LGBT rights has been in the spotlight. Then-FIFA President Sepp Blatter was asked by reporters what gay players or fans could expect in the small, wealthy Middle Eastern country, which observes Sharia law. Failing to read the room, Blatter joked that queer fans should just "refrain from any sexual activities."
In 2013, the head of the Qatari World Cup bid team, Hassan al-Thawadi, said that all attendees should refrain from public display of affection. But at the same time, the Gulf Cooperative Countries (Saudi Arabia, Kuwait, Bahrain, Qatar, the United Arab Emirates, and Oman) were discussing a total ban on gay foreigners entering the country. The ban was tabled, but not dropped, later that year.
In 2020, Qatari officials announced they wouldn't halt any display of pro-LGBT imagery at World Cup matches. But in 2022, security officials announced they would confiscate any pride flags from spectators, allegedly for their own safety.
Klaveness wants all eyes to be on the issue of whether or not LGBTQ fans will be safe to come and watch the World Cup. At the podium of the FIFA Congress in March, she called for Qater to suspend all anti-LGBTQ laws for at least the duration of the World Cup.
"They have started selling tickets but the bans are still in force," she said. "We must ensure that these laws are suspended during the World Cup, and that it be made public."
Photo: HasanZaidi / Shutterstock