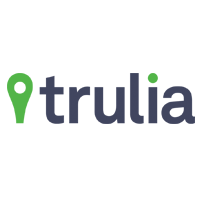 As legislative bills constantly rise and fall concerning the conflict between religious and LGBT rights, finding a place to call home for an LGBT individual or family can feel like walking a minefield.
Only 22 out of 50 states have full legal protection for LGBT needs across housing, work, and public life. In states that aren't yet up to speed, those protections are fractured and confusing, varying from town to town, county to county. And there is no single government resource to help out.
For instance, an LGBT family trying to buy a home in a city like Cincinnati would struggle. The city extends into Ohio, Indiana, and Kentucky. Ohio has no employment protections for LGBT citizens; Kentucky does but only for state agents; Indiana has just recently ruled that their Civil Rights Act includes sexual orientation (but not gender identity). So choosing where to live and work is vital.
Employees at real estate search platform Trulia noticed the lack. What began as an employee-led initiative to track protections data soon became company policy. Trulia's home search app now shows legal housing and employment protections for LGBT peoples for every property searched. They use data gathered by the nonprofit Movement Advancement Project.
"Choosing a home is one of the most significant decisions in people's lives," said Ineke Muchovic, executive director of the Movement Advancement Project. "For many, a primary consideration isn't just the house, but whether they will be moving to a neighborhood where they are protected and feel supported. This groundbreaking feature will help LGBT people look not only for the right home, but also the right community."
While the feature can't predict the future in a political climate where "religious freedom" laws are being used as weapons against the LGBT community, it still looks like an invaluable tool in finding where to put down roots.
Trulia, which is a subsidiary of Zillow Group, hopes to expand their community-seeking data soon. The company is looking into veteran offerings and housing for immigrants.