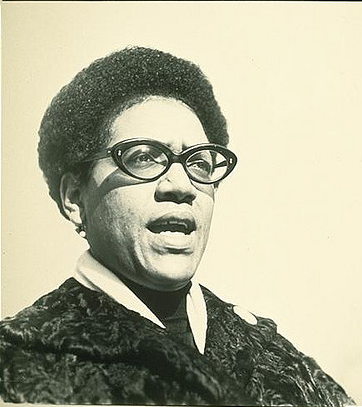 Today is the birthday of late activist and author Audre Lorde. Lorde was a Caribbean-American writer, radical feminist, womanist, lesbian, mother, and civil rights activist. For many, Lorde and her writings are the embodiment of feminism; her works tied together issues of both race and gender that paved the way for talks about intersectional feminism.
In honor of her legacy, here are three essential feminist writings by Audre Lorde:
Sister Outsider (1984)
Sister Outsider is a collection of Audre Lorde's writings, essays, and speeches. It's one of her most beloved and referenced collections because it contains significant essays including "The Uses of the Erotic: The Erotic as Power," "Scratching the Surface: Some Notes on Barriers to Women and Loving," and "The Uses of Anger: Women Responding to Racism," among many others. If you've never read any of Lorde's work before, this is definitely an excellent collection to dive into.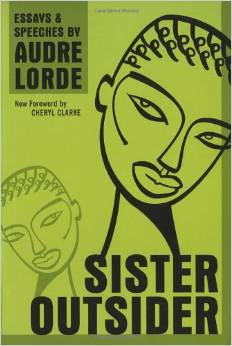 Zami: A New Spelling of My Name (1982)
This text is referred to as Lorde's "biomythography," in which she weaves poetry, stories, and nonfictional recollections of her coming of age in New York City. Major themes in Zami include racism, lesbianism, and women's relationships with their mothers, three things that Audre Lorde was very focused on throughout her life as an author and activist. This text is vivid, fast-moving, and deeply influential within the movement towards more intersectional feminism in the 1980s.
The Black Unicorn: Poems (1995)
This collection of poetry is one of nine volumes that Audre Lorde published during her life. The Black Unicorn focuses on womanhood, race, sex and sensuality, and other social issues that made Lorde such an influential feminist figure during her life, as well as today. Adrienne Rich once said of the late author and activist, "for the complexity of her vision, for her moral courage and the catalytic passion of her language, has already become, for many, an indispensable poet." The Black Unicorn definitely embodies the power that Lorde possessed and channeled in her writings.
What are your favorite works by Audre Lorde?