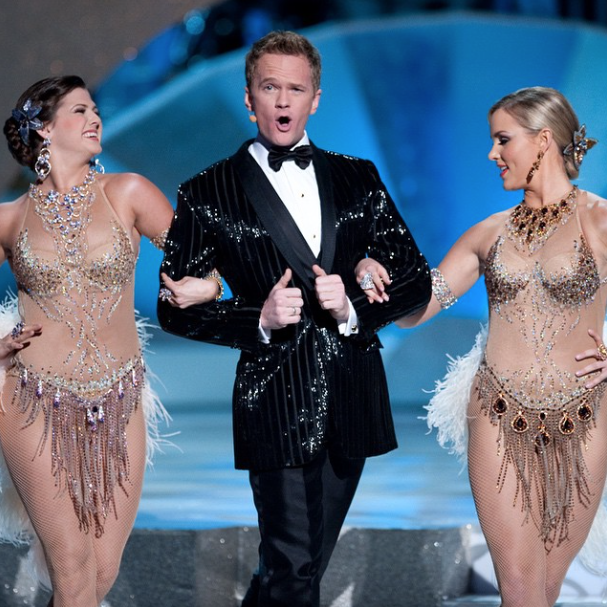 The 41-year-old award-winning actor Neil Patrick Harris has been selected to host the 2015 Oscars. The ceremony will be held in Hollywood on February 22, where movies like The Imitation Game and The Theory of Everything are expected to vie for the film industry's most prized recognition.
Harris actually plays in another film that could also be nominated; David Fincher's Gone Girl in which Harris is a former boyfriend of the main character. Harris is best known for his role as Barney Stinson in the sitcom How I Met Your Mother, and has also hosted both the Emmy Awards and the Tony Awards.
Harris is openly gay like last year's host, Ellen DeGeneres. DeGeneres hosted the highest Oscars telecast audience in 14 years with 43.7 million tuning in live. DeGeneres poked fun at powerful people in the room, handed out pizza and took a star-studded selfie that set Twitter's record for most retweets.
The star is having a great year, with his role in Gone Girl, winning a Tony for playing "Hedwig" on Broadway and getting married to his longtime partner David Burtka. Harris decided to celebrate on social media, by sharing a video of him finally crossing "hosting the Oscars" off his bucket list.
The actor's autobiography also came out this month, titled "Choose Your Own Autobiography." One of the book's highlights, which was pointed out by many fans, is the moment that Burt Reynolds made Harris realize he was gay:
As a joke at the end of one take, Burt leans over and kisses you square on the mouth. The crew thinks this is very funny, but it makes you uncomfortable. Uncomfortable and, it will ultimately turn out, gay. Burt Reynolds' kiss makes you gay. You know that you are; you like that you are; you're proud that you are. You are totally gay, and now you are totally gay and totally in love, and it's wonderful.
We're looking forward to watching Harris bring his comedic edge to this year's Academy Awards.
Image: via Instagram.