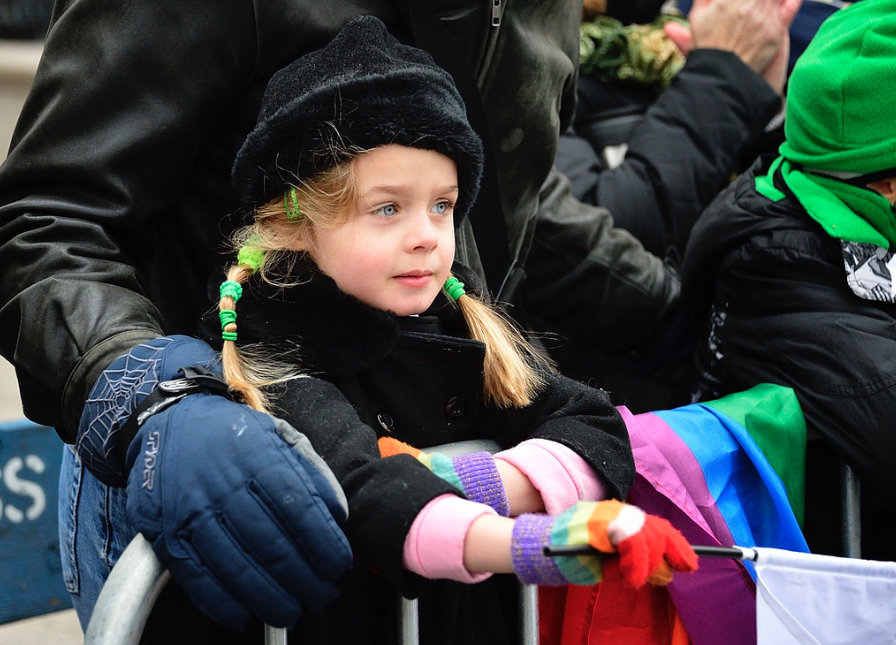 Last spring, St. Patrick's Day festivities across the country were fraught with controversy, as many event and parade organizers made it clear that LGBT people were not welcome. However, discriminatory bans were lifted earlier this month in New York, much to the happiness of LGBT groups and allies. "New York's storied St. Patrick's Day Parade will end its long-standing ban on gay groups, GLAAD announced Wednesday morning," reports Michelle Garcia for The Advocate.
Unfortunately, it seems to be one step forward and two steps back for the St. Patrick's Day Parade, as another prominent group just pulled out for controversial reasons. The Catholic League announced earlier this week that it would not be participating in next year's St. Patrick's Day Parade since the parade will not allow an anti-abortion-rights group march in the parade. The Catholic League has marched in New York City's St. Patrick's Day Parade for 20 years.
The announcement comes a week after organizers of the parade announced they are ending a ban and allowing a gay group to march under their own banner for the first time. With that announcement, Bill Donohue, director of the Catholic League said organizers of the parade promised him an anti-abortion-rights group would be permitted to march as part of the deal.
However, this week the organizers of the parade said now all the spaces are filed. This was followed by Donohue's announcement that his 200 marchers will be skipping the next year's event. "My reasons for withdrawing from the parade have nothing to do with…gays. It has to do with being betrayed by the parade committee," Mr. Donohue said. "They not only told me one thing, and did another, they decided to include a gay group that is neither Catholic nor Irish while stiffing pro-life Catholics. This is as stunning as it is indefensible," he said.
The St. Patrick's Day Parade Committee issued a brief response to the Catholic League's decision not to march. "That's disappointing," the group said in a statement. "The Catholic League is always welcome in the parade."
Hopefully all of this bad press won't distract from the cultural traditions honored in the annual St. Patrick's Day Parade. Only time will tell if various groups are able to put aside their beliefs and differences and march together in New York and other major cities.
Featured Image: Diana Robinson via Flickr CC