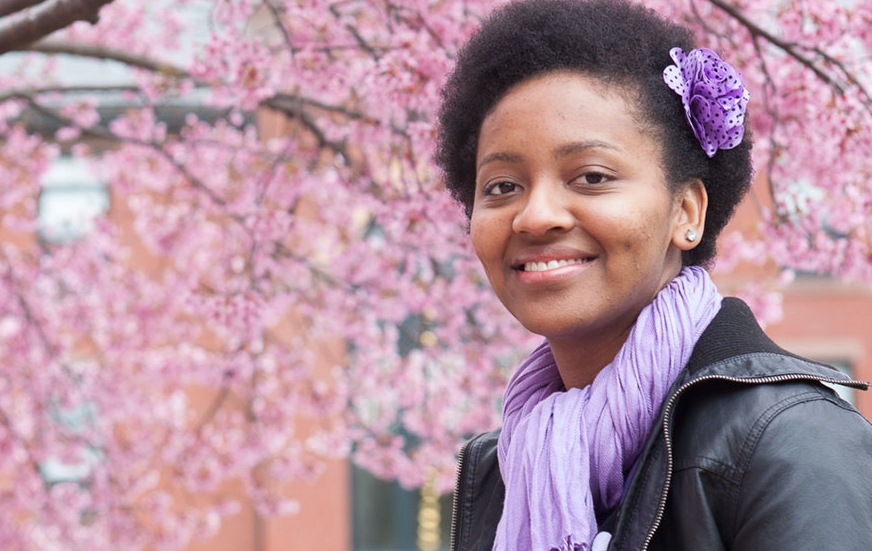 Many LGBT individuals choose to attend women's colleges because these institutions are often perceived as more progressive, inclusive, and even safer than coed schools. However, despite the esteemed reputations of schools such as Mount Holyoke College, Smith College, and others, many of these female-inclusive institutions have historically been exclusive of transgender women.
Myriad women's colleges have been infamously inarticulate when it comes to addressing gender issues on campus. One example of an inconsistent policy is that of being inclusive of transgender men, and not women. Although transgender men are often allowed to transition while enrolled in school – if their legal gender was documented as female upon college entry – transgender women aren't even allowed to apply, or attend.
Happily, this discriminatory trend is changing, as recent reports detail policy revisions at both Mills College and Mount Holyoke. According to Think Progress, "Mills College, based on Oakland, California, becomes the first all-women's college in the U.S. to openly welcome transgender and gender non-conforming students. No other single-sex college has such a policy, which has prompted controversy and protest on some campuses," of the historic policy change. Think Progress updated this report just days later, as news broke about Mount Holyoke's new policy admitting "any qualified student who is female or identifies as a woman."
According to The Advocate, "Mount Holyoke College's president Lynn Pasquerella announced during an opening Convocation ceremony that the school will explicitly accept applications from all transgender people," of the welcome change in student acceptance guidelines. Mitch Kellaway of The Advocate points out that Mount Holyoke proudly states on its admissions site, "As a leader in higher education for women, we choose to be proactive. We choose to define membership in a women's college expansively to be as inclusive as we can with respect to gender identity," of how this esteemed college is finally living up to its promise of being more inclusive of all kinds of gender representations, not just cisgender women.
Mills College's new policy accommodates trans students while still maintaining its identity as a women's college by including guidelines such as "Any student who self-identifies as a woman is welcome, regardless of what sex she was assigned at birth," as well as "Students who enroll but later identify as a man and begin to transition may stay and graduate." These two examples of the newly laid out guidelines are indicative of the college's desire to be inclusive of transgender students in a clear, transparent way.
It is a sign of social progress and equality to see two women's college make being inclusive of all women and female gender expressions a priority. Hopefully more single-sex universities will follow their lead in the years to come.
Featured Image: via www.mtholyoke.edu