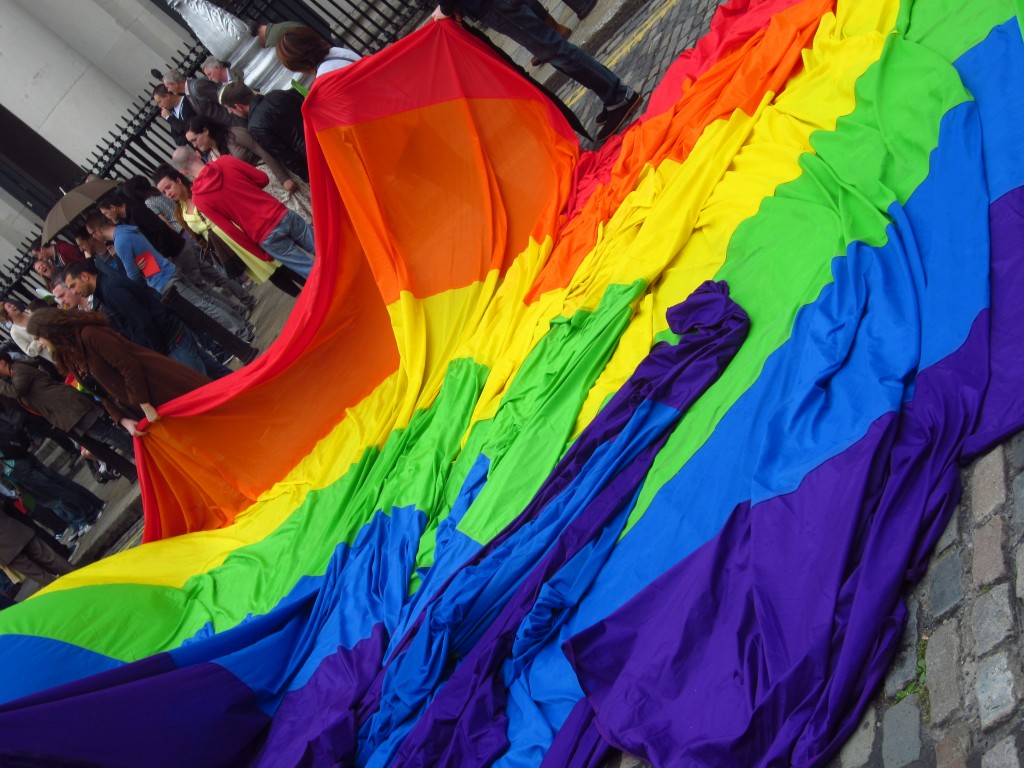 On August 12th, Dublin, Ireland hosted its 4th Irish March for Marriage, a march that demanded equal rights and opportunities for the LGBT citizens of Ireland. I was lucky enough to stumble upon it.
The march was hosted by LGBT Noise, an independent political group that advocates for a range of issues including bullying, prevention of hate crimes against LGBT citizens, marriage rights, and parenting rights. Through protests, demonstrations, and public education, this organization works to end discrimination based on gender and sexual identity.
The march began at Dublin City Hall, as supporters were each given a placard that said "Equal" in one of the colors of the rainbow. The march ended at the Department of Justice, and along the way it gained numbers. Many protesters held signs with messages like "Jesus had two dads!" or "Enda, you can be my best man!", referring to Ireland's prime minister, Enda Kenny. Many participants, however, simply walked with their partners and their friends as they demonstrated their pride and their desire for equality.
While Ireland passed The Civil Partnership Act two years ago, LGBT couples in Ireland are still not given the same rights as a heterosexual couple would enjoy. The Deputy Prime Minister, Eamon Gilmore, announced last month that he supported changing the law in order to grant equal rights, and later this year a constitutional convention will meet to discuss key changes to the Constitution.
Walking among supporters for the "March for Marriage," I realized that this movement wasn't driven by political campaigns, or advocacy groups, or even ideals. This movement was motivated by regular Irish couples, families, and citizens who just want to live as more than "second-class citizens."